Send your friends and family on a coffee adventure!
Step ①
HOW OFTEN DO YOU WANT FRESH-ROASTED COFFEE SENT TO THEM?
Step ②
Which coffee roast do you want to send? (Not sure? Go "Multi-City" for a rotation)
30-day Happiness Guarantee • Free shipping
#Stockholm
---
SOPHISTICATED, BLONDE AND SOCIAL. THEIR COFFEE IS TOO.

OUR SINGLE-ORIGIN STOCKHOLM ROAST IS WONDERFULLY LIGHT, WITH DELICIOUS BLUEBERRY, VIOLET AND VANILLA NOTES THAT REALLY SING IN THE CUP.
STOCKHOLM PAIRS BEAUTIFULLY WITH A CINNAMON BUN FOR A TRUE SWEDISH 'FIKA.' GRAB YOUR FRIENDS FOR COFFEE AND CHAT UP THE MORNING IN CLASSIC STOCKHOLM STYLE.
WITHOUT A VISIT TO STOCKHOLM'S GAMLA STAN, YOU'LL KNOW WHAT IT TASTES LIKE.
THIS ETHIOPIA YIRGACHEFFE COFFEE IS JUST RIGHT FOR:
#Prague
---
BOHEMIA'S GOT GORGEOUS AND STATELY COFFEE TOO.

OUR PRAGUE ROAST IS MEDIUM AND LIVELY, INSPIRED BY THE UNIQUE ROASTING STYLES OF SPECIALTY PRAGUE COFFEE HOUSES. WE SOURCE AND ROAST SINGLE-ORIGIN BEANS FROM THE PRISTINE HUEHUETENANGO REGION OF GUATEMALA, PROUDLY GROWN ON WOMEN-OWNED FARMS THROUGH THE EMPOWERING ELLA INITIATIVE OF OUR PARTNER ONYX COFFEE IMPORTERS.
WE ADORE THIS PRAGUE ROAST WHEN COMPLEMENTED BY A TOUCH OF MILK, ACCENTUATING ITS SUMPTUOUS CARAMEL AND COCOA NUANCES FOR A LUXURIOUS FINISH.
WITHOUT A VISIT TO PRAGUE'S VINOHRADY DISTRICT, YOU CAN KNOW WHAT IT TASTES LIKE.
THIS SINGLE-ORIGIN ROAST IS JUST RIGHT FOR:
#Milan
---
THEIR COFFEE IS JUST AS INTENSE AND PASSIONATE.

OUR MILAN COFFEE IS ROASTED MEDIUM+ IN THE STYLE OF THE NORTHERN ITALIAN ROASTS OF THE GREAT MILAN CAFES.

BEGUILING AND AROMATIC, MILAN OFFERS A VELVETY CHESTNUT CREMA ALONG WITH HINTS OF DECADENT CARAMEL AND RICH COCOA NOTES, ALONG WITH A CLEAN AND SMOOTH AFTERTASTE.
MILAN PAIRS PERFECTLY WITH AN ITALIAN CORNETTO IN THE MORNING, OR KICKSTART YOUR EVENING WITH AN AUTHENTIC ESPRESSO MARTINI, MILAN-STYLE.
WITHOUT A VISIT TO MILAN'S CENTRO STORICO, YOU CAN KNOW WHAT IT TASTES LIKE.
THIS COFFEE IS JUST RIGHT FOR:
#Istanbul
---
LET'S TASTE WHAT THE OTTOMANS WERE BRAGGING ABOUT.

OUR ISTANBUL ROAST IS DARK, RICH AND FULL-BODIED, WITH A ROBUST FOUNDATION OF BITTERSWEET CHOCOLATE, ROASTED NUTS, AND A HINT OF CHERRY. WE LOVE ISTANBUL FOR ITS STRENGTH AND ITS DELIGHTFUL, NUANCED SMOKY FINISH.
WE RECOMMEND YOU SERVE ISTANBUL WITH SUGAR OR HONEY, OR A TOUCH OF SWEET CREAM (OR BOTH!). FOR A CLASSIC ISTANBUL EXPERIENCE, ADD A DASH OF CINNAMON OR CARDOMOM AND SERVE WITH TURKISH DELIGHT.
WITHOUT A VISIT TO THE BUSTLING KAPALIÇARSI GRAND BAZAAR, YOU CAN KNOW WHAT IT TASTES LIKE.
THIS CLASSIC BLEND OF BRAZIL AND SUMATRA IS JUST RIGHT FOR:
#Multicity
---
MULTI-CITY ITINERARY:
TOUR ALL OF THEM, ONE STOP AT A TIME.

INSIST ON VARIETY? VISIT ALL FOUR CITIES IN THEIR LIGHT, MEDIUM AND DARK GLORY. WE'LL SHIP YOU A ROTATION OF ALL 4 ROASTS, 1 BAG IN EACH SHIPMENT.
WITHOUT VISITING STOCKHOLM, PRAGUE, MILAN OR ISTANBUL, YOU'LL KNOW WHAT THEY TASTE LIKE.
THESE SINGLE-ORIGIN AND BLENDS ARE JUST RIGHT FOR:
SHARE THIS WITH FRIENDS
View full details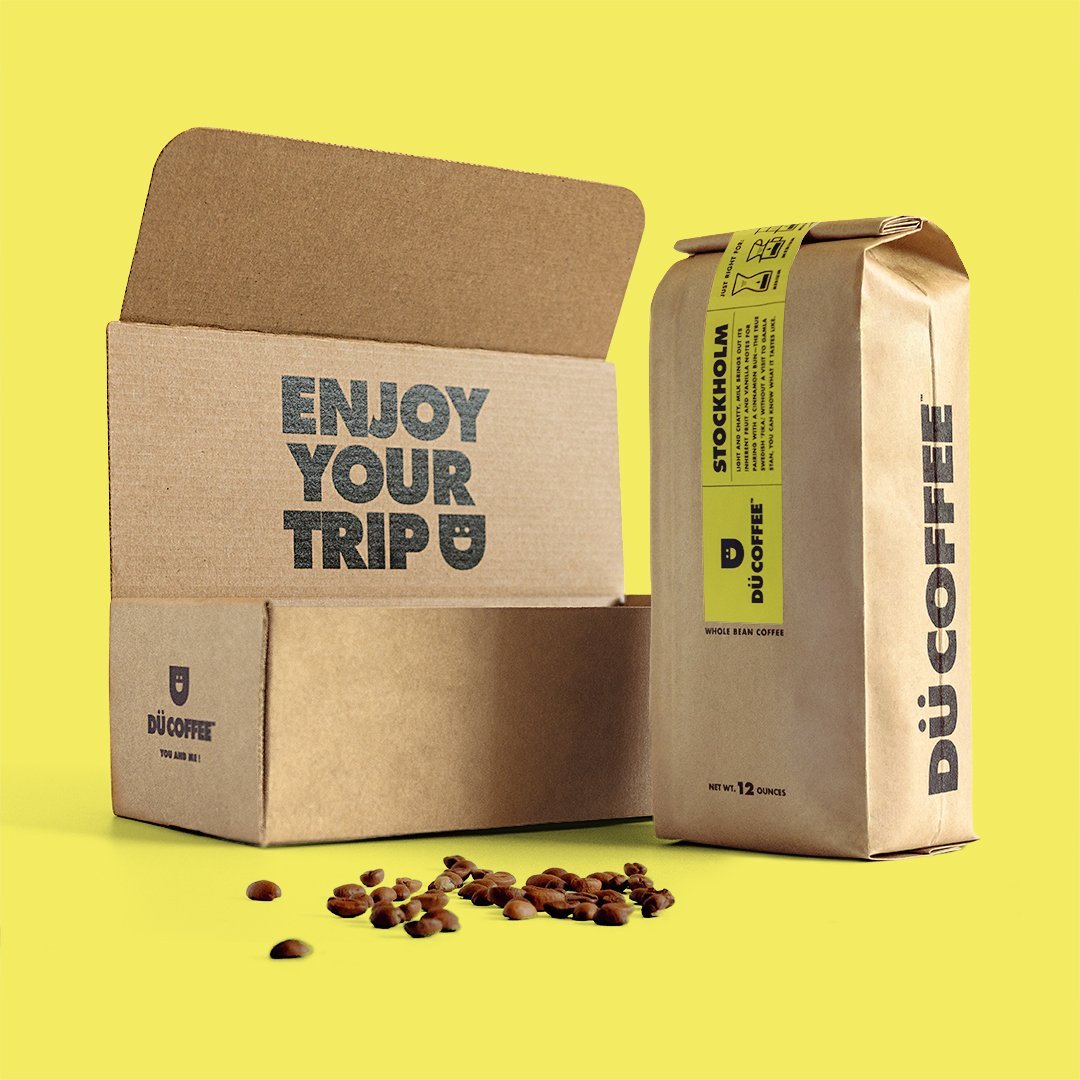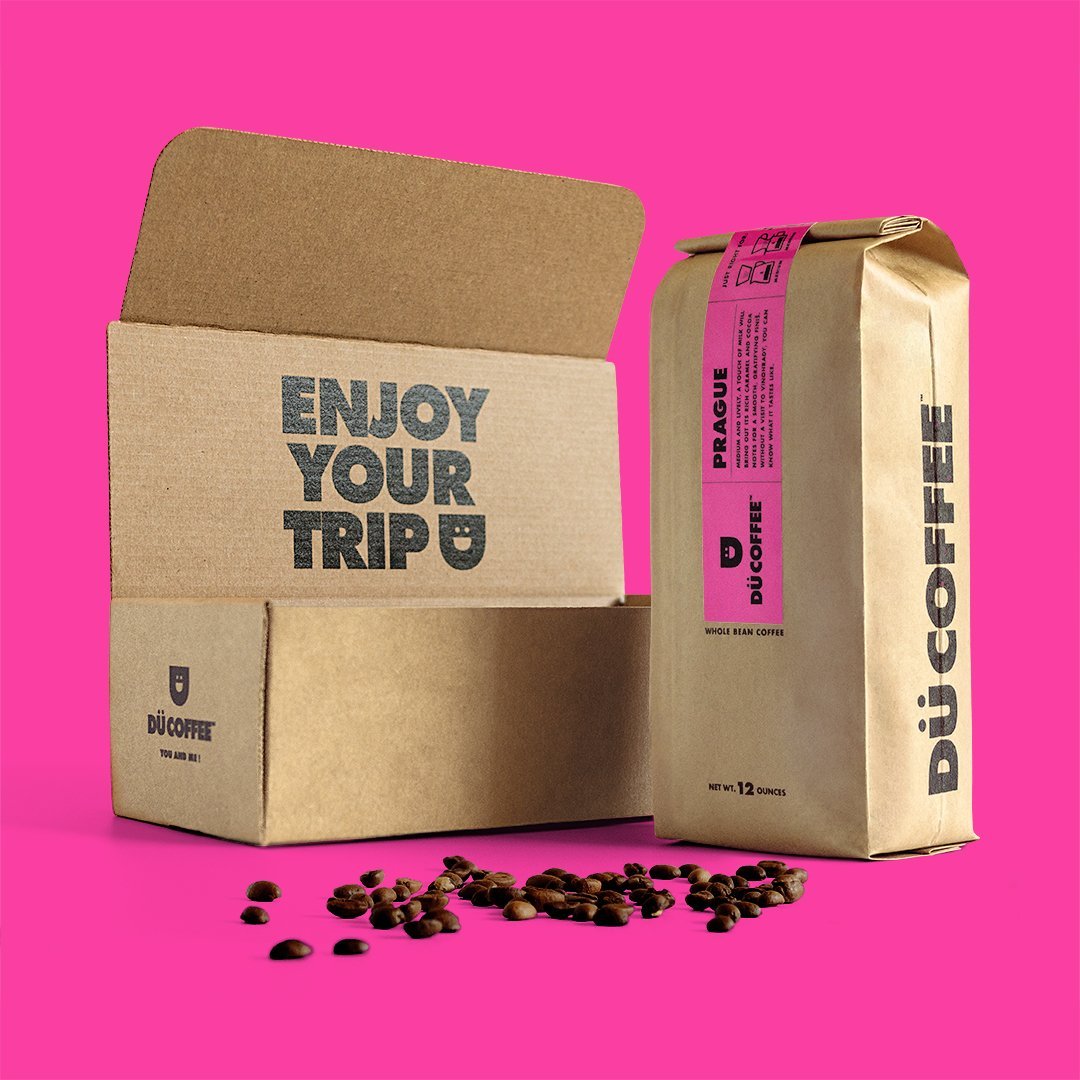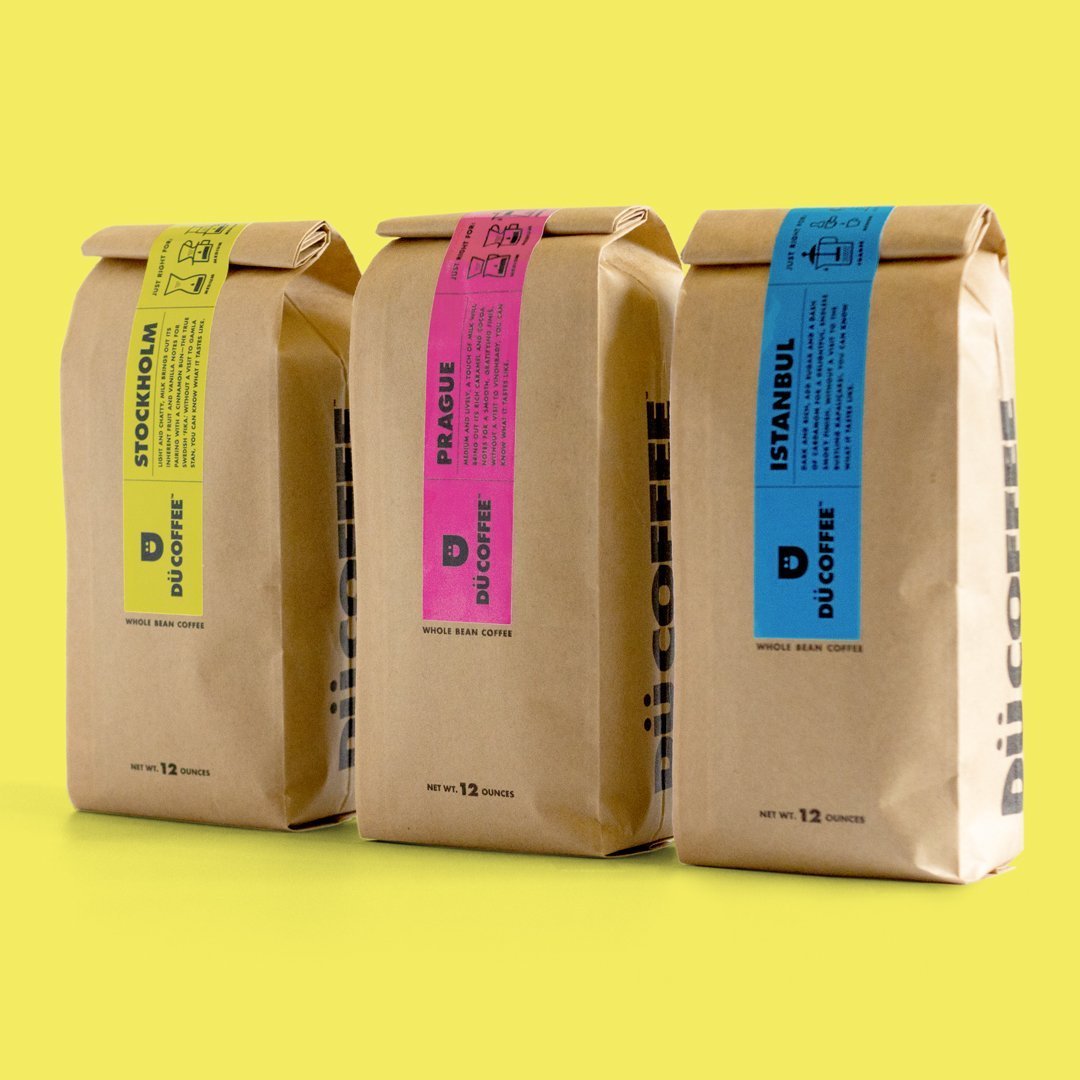 30-DAY HAPPINESS GUARANTEE
IF OUR ROASTS DON'T DELIGHT YOU, WE'LL MAKE IT RIGHT INCLUDING A FULL REFUND.
PAUSE, SKIP OR CANCEL SUBSCRIPTIONS IS EASY WITH OUR SELF-SERVE PORTAL. NO CALL REQUIRED!
100% COMPOSTABLE
ALL OF OUR PACKAGING IS 100% COMPOSTABLE. THE METAL CLOSURE CLIP IS 100% RECYCLABLE.
WE CARE ABOUT SUSTAINABILITY, SO NO PLASTICS OR OTHER YUCKY STUFF IN THE LANDFILL.
Prague for my friend
Surprised my friend with a Du gift subscription, and they couldn't stop talking about the Prague roast. Definitely recommended
Gift for bestie
Ordered a gift subscription for my best friend, and the process was so simple. They were really impressed with the Istanbul roast and appreciated the unique flavors. Glad I chose you guys for this present.
Cuz
Purchased a gift subscription for my cousin, they loved it. Thanks for all you guys are doing! Great travel concept.
Parents loved it
Bought a gift subscription for my parents, and they couldn't be happier. The ordering was hassle-free, and they raved about the Stockholm blend's taste. It's now their new favorite coffee
Easy to gift, thanks
Got a gift subscription for my bestie, and they really enjoyed your Milan blend. The ordering experience was smooth, and thanks for the great customer service when I had a question. They're even considering extending the subscription for themselves.
My sis didn't expect it
My sister's birthday gift was a Du Coffee subscription, and she's in love with the Prague roast. The ordering process was simple, and she said the coffee's is the perfect start for her mornings.